Fespa Awards 2019 opens for entries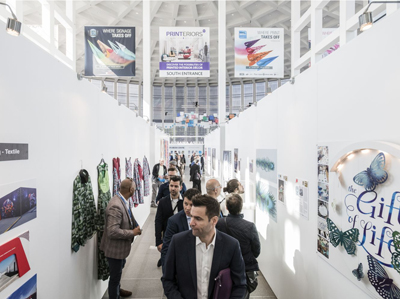 All shortlisted entries will be displayed at the Fespa Global Print Expo 2019 in Munich, Germany 
The 28th edition of the Fespa Awards is now open to print service providers and sign-makers looking to highlight their outstanding examples of print.
Launched in 1991, the Fespa Awards is the longest running awards in the speciality print industry, with last year's awards receiving over 200 entries from 30 countries, which were shortlisted and awarded at the Fespa Gala Night in front of over 300 guests. 
The Fespa Awards celebrates exceptional talent within the global speciality print industry across 14 categories, including: Display and Packaging on Paper and Board; Display and Packaging on Plastic – Point of Purchase; Posters; Creative Special Effects – Paper, Board and Plastics; Special Effects on T-shirts, Garments and Other Textiles; Printed Garments; Roll-to-Roll Printed Textiles; and Glass, Ceramic, Metal and Wood Products.
The final category is the Young Star Award, which can be entered by those aged 16 to 25 working as a junior employee, trainee or student in any print related discipline. Entrants can enter this award by submitting work in any of the print related categories. 
In addition to the 14 categories, entrants will automatically be entered for two further awards: The People's Choice Award, which is selected by FESPA's online community from all entries, and The Best in Show Award, decided by the FESPA Awards Judges.
All shortlisted entries will be displayed at the Fespa Global Print Expo 2019 in Munich, Germany from 14-17 May. Winners of the awards will be announced at the 2019 Gala Dinner, which will take place on Wednesday 15 May in Munich.