Evolve chosen as Kodak steps into 3D printing technology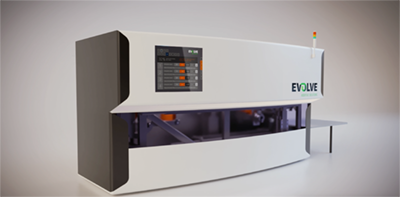 Evolve's STEP technology is due to be available in 2020.
Kodak has announced a new technology partnership with US-based 3D printing specialists Evolve Additive Solutions.
The agreement will see Kodak supply Evolve's imaging systems, parts and consumables, while the two companies will also seek to further the development of Evolve's Selective Thermoplastic Electrophotographic Process (STEP) technology ahead of its anticipated commercial release in 2020. A statement from the companies says that Kodak has licensed some relevant intellectual property to Evolve in support of this development effort.
STEP is described by the partners as 'revolutionary' technology that will 'radically improve manufacturing and enable disruptive new business models…by unlocking the full capabilities of Additive Manufacturing'. Kodak's Nexpress electrophotographic platform is seen as ideal to help transform STEP into a leading additive manufacturing production technology. Evolve will be using a Kodak-developed toner manufacturing process, and collaboration and cross-fertilisation of ideas between the two teams is expect to reach beyond materials and components to manufacturing, service and support.
John O'Grady, president of the Print Systems Division at Kodak, said: 'We are very encouraged by the opportunity to expand our electrophotographic platform capabilities outside of 2D imaging to the 3D printing or additive manufacturing sector. Having worked closely with the talented staff of engineers working on the STEP technology for several years, we are confident Evolve will help change the way organisations approach production of plastic parts for manufacturing.'
A first STEP system is currently in an alpha development programme at a strategic partner who is using resources from both Kodak and Evolve.