Intec introduces ColorCut flatbed cutters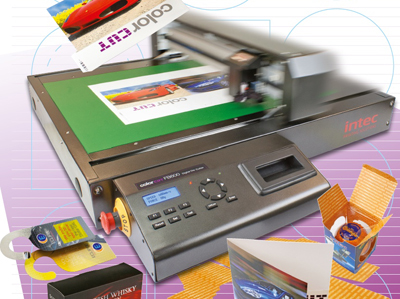 The flatbed cutters are suitable for a variety of applications
Intec has launched a range of flatbed cutters. Including four models, the range runs from the ColorCut FB520 SRA3 (520mm) through to the top of the line ColorCut FB1060 (1060mm) format models.
Suitable for a variety of applications such as short run packaging, greetings cards, point of sale, tags, signs and label production, the cutters accept printed sheets produced on toner-based or inkjet digital presses, or litho print. 
The ColorCut cutters can both cut and crease simultaneously, helping to deliver finished products. They are supported by a dedicated app which plugs in to Adobe Illustrator or Corel Draw, to simplify operation from the desktop using familiar tools.
When used in conjunction with an Intec ColorFlare laminator special effects like metallic finishes, holograms and other types of creative or functional lamination can be added.