All set for Fespa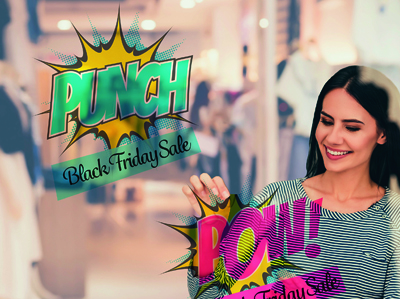 Short-term window graphics are one application for Mactac films
This year's Fespa will cover nine halls of the Berlin Messe over 15-18 May, showcasing screen, digital and textile print. Co-located with European Sign Expo, this year's show is described as being the largest international wide-format event. We've selected some of the highlights.
3A Composites (stand C40) will present its range of substrates including Dispa, Dibond, Smart-X, Forex, Kapa, Crylux, Lumex and Banova. Integrated into the stand's construction the company will show the multiple applications for its sheet materials. The main focus will be on Dispa, a 100% paper board that is fully recyclable. Designed for short term promotional campaigns, the structure of the embossed formed paper lends it strength and rigidity. 
Adelco (stand D30) will be launching three products, including a new dryer range called the Pro-cure, a Matrix oval textile screen printing press and a digital hybrid system that can be added to the Oval called the AD Hybrid Digital. The Pro-Cure dryer range will be available in five belt widths for all digital and conventional textile ink systems. The Adelco Matrix is a modular and expandable analogue priting system that can be configured for almost any production requirement. The AD Hybrid Digital enables high speed large format printing with eight CMYK Fujifilm Spectra Starfire heads. The new machines will be on display alongside the smaller Digicure and Dual Mass Production dryers. 
Antalis (stand A20) will introduce Coala Textile, a selection of products for interior decoration applications. The stand will also feature Coala Magnetics, a range of large-format, magnetic displays, as well as Coala WallDesign, Antalis' flagship range of wallcoverings for personalised interiors. In addition the team will be showcasing the creations from the Antalis Interior Design Award.
Avery Dennison and Mactac (stand A42) are joining forces for a stand that will feature 10 innovations including applications across vehicles, architecture and interior displays. Avery Dennison highlights will include new premium car wrap colours in the  Supreme Wrapping Film and Conform Chrome ranges. There will also be a focus on architecture with the new Architectural Window Films range. Mactac will be focusing on interior and retail applications with Macdot films for short-term displays.
AXYZ (stand B30) will demonstrate its Trident CNC combined routing and cutting system. The machine incorporates a triple-head routing/cutting configuration comprising a high-performance routing spindle and combined tangential/oscillating knife-cutting units. Key design features include a rigid solid steel frame construction, a live vacuum deck and an integrated helical rack and pinion drive system. A multiple gear teeth configuration ensures more even distribution of the workload and significantly reduced machine wear. The Trident system handles a diverse range of rigid and flexible materials, including aluminium and other non-ferrous metals, aluminium composites (ACM), acrylic and plastic, foamed and corrugated board, vinyl, cardboard and paper. 
Brett Martin (stand B39) will be exhibiting its plastic substrates including its Foamalux Foam PVC and extensive transparent sheet ranges. A key feature will be Foamalux Colours, available in a palette of 15 vibrant shades as standard, including Neon Pink, Neon Green, Raspberry and Black Sparkle. Also on display will be Foamalux White, a bright white direct-to-print PVC substrate available in thicknesses from 1-24mm, and which is UV-stable for digital printing. Completing the range is Foamalux Ultra, a high gloss premium surface in white and six colours, and Foamalux Xtra which comprises a recycled black core sandwiched between one or two surfaces of white virgin PVC.
Canon (stand A40-B40) will showcase a broad spectrum of solutions for roll-to-roll and flatbed printing, cutting and workflow automation, while showing examples of the diverse range of applications enabled by Canon technologies and media, ranging from signage and graphics to printed décor and customised packaging.
A highlight of the stand will be the Océ Colorado 1640 roll-to-roll printer, built on Canon's UVgel technology. Two separate printers will demonstrate the system's productivity and media versatility across applications from high-value domestic and commercial décor to self-adhesives, with near-line finishing using technology from Canon partner Fotoba. Visitors will also learn how they can complement their wide format technology line-up with small format solutions such as the Canon imagePRESS C850 series.
Century Digital (stand B29) will demonstrate its 2513UV flatbed, its two-, three and four-head 5113 dye sublimation printer and a "new generation" EPS3200 eco-solvent printer. Claiming to be the largest inkjet printer manufacturer in China, the company has more than 15 years design and production experience. 
ColorGate (stand A40) will present its colour management expertise embedded into its Adobe PDF Print Engine-based RIP software families Productionserver, Filmgate and Proofgate as well as the Industrial Productionserver range for ceramic, décor, packaging, and textile applications. The ColorGate software profiles the relevant print system and creates a reference state, which is then used by the  Media Device Synchronization module and can be verified with the Quality Assurance Module for automation and standardisation along the entire process chain from design through prepress and print production to finishing. On its stand the company will also show a complete Scan-to-Print solution on the base of the Metis Surf 3D Scanner for a variety of decorative digital printing applications.
Epson (stand D30) will be demonstrating a range of equipment and applications showcasing the versatility of its latest generation of digital inkjet technology. For the first time at Fespa the Monna Lisa industrial textile press will take centre stage, to show a migration path into high volume production for the most ambitious businesses. The Epson line-up will also include the two latest textile printers, the SureColor SC-F9300 dye sublimation printer and the SureColor SC-F2100 Direct-to-Garment printer, as well as the established SureColor SC-F6200. Visitors can expect to see both fashion and interior textiles samples at the show.
Esko (stand C48 & D30) will this year be focusing on analogue-to-digital transformation. The company will showcase its integrated hardware and software solutions, and staff will be on hand to discuss the advantages of analysing strategies to help sign providers and corrugated converters look beyond specific items of production equipment and find an automated end-to-end workflow that will streamline processes and eliminate waste. 
Fujifilm (stand D50) will be using Fespa for the European launch of its super-wide format roll-fed platform, the Acuity Ultra. Designed to make the production of high-end interior graphics more profitable, the platform is available with up to eight colour channels in 5 and 3.2m width models. The Acuity Ultra uses Uvijet GS Fujifilm ink, which is Greenguard approved and fully emission-compliant for interior graphic display work. It runs at much higher speeds than LED-cured machines but as the vacuum table is water-cooled, there is no excessive build-up of heat on the print plate, meaning no shrinkage.

Slim LED backlit display panels from Ultima Displays let the image take  prominence over the frame
Inca Digital (stand C30 & C40) has expanded its presence at Fespa to exhibit across two stands, with stand C30 in conjunction with Fujifilm in the new 'Digital Corrugated Experience' hall where its flagship wide format machine, the Onset X3, with a robotic off-loading system, will be featured as a showcase for digital printing technology in the corrugated industry. A fully commercialised version of the concept Onset M B1 press demonstrated at last year's event in Hamburg will also be presented on stand C40.
Lintec Europe (stand A10) will be raising awareness of sustainable manufacturing practices with its Re-Pop RE505S Recycled – a clear, lightweight, dry-apply film aimed at the POS and retail markets for short-term promotional  campaigns. Manufactured with a minimum of 80% recycled PET material, the non-PVC 50-micron polyester film addresses the quality and environmental issues associated with conventional, highly plasticised 'cling' PVC window films. The film's paper release liner means that it can be used for UV digital as well as screen and litho print.
Marabu (stand B30) will showcase its broad spectrum of UV-curable digital inks including flexible Ultra Jet DUV-A inks for wide format digital printers, and the Ultra Jet DUV-C range for printing directly on flat glass and on containers made from glass or PET. There is also an alternative line of inks for Océ Arizona printers, Ultra Jet DUV-GR, plus LED-curable Ultra Jet DLE-A products. 
The UV-curable portfolio now includes two new lines: Ultra Jet DUV-MF, which was developed especially for wide-format graphical applications, and a new speciality ink for both indoor and outdoor POP/POS applications.
Massivit (stand A55) is to give its 1500 Exploration 3D printer its European premiere, with live demonstrations of both this and its 1800 printer. The company will showcase an array of its 3D models, including dynamic billboards and customised signage, highlighting the novel applications and enhancements to 2D applications that large format print service providers can add to their service portfolio. 
Mimaki (stand D20-D30) is embracing this year's "Where Print Takes Off" theme with an array of print technologies including its flagship solvent and UV LED roll-to-roll machines. The stand will feature the UCJV300-160, as well as the full range of UV LED flatbed printers, from A3 and A2 format machines up to the JFX200-253 2.5 x 1.3m flatbed, and both sublimation transfer and direct-to-textile printing processes on systems including the Tiger-1800B. Other highlights include Mimaki's first foray into the 3D market, the 3DUJ-553, the Print Make Wear feature that will showcase a complete workflow of digital textile production, and also an extensive collection of textile samples.
Mutoh (stand B20) will premiere a new addition to its growing range of UV LED wide format printers, the ValueJet 1638UR. This dual head, dual lamp UV LED roll-to-roll printer has been specifically developed for the commercial print and sign and display markets. It uses Mutoh's new US11 UV LED CMYK, white and clear 0% VOC inks, available in 220ml cassettes and 800ml bags (500ml for white). These enable printing on the widest range of roll substrates, as well as printing on transparent media and non-white substrates, multi-layer printing and spot varnish effects, for added value. The VJ-1638UR will create instant dry output, ready for application or post-treatment. 
Nazdar Ink Technologies (stand B35) is to reveal its latest ink innovations as well as established inkjet, screen and flexo inks, and examples of its special effects portfolio. The company will promote its range of wide format 'plug and play' alternatives to OEM inks. Also on show will be the Nazdar 730 Series UV inkjet ink for applications where colour fidelity and adhesion are of primary importance. 
The company will also be debuting the Nazdar 2800 Series Durable Graphic Screen ink. One of the first dual-cure UV/UV-LED inks specifically formulated for the durable decal market, 2800 Series offers excellent adhesion on vinyl and print-treated polyesters and boasts four year outdoor durability without an overprint.
OKI Europe (stand A22) highlights will include the newly launched Pro9000 Series Envelope Print System for short-run envelope printing, and a preview of a new addition to OKI's professional print portfolio.
Visitors will also see OKI's five colour, white toner and neon capabilities thanks to a fusion of digital LED with award-winning white toner / five colour (CMYK+1) sheet-fed press technology. The company's range of ColorPainter large format printers will be featured in action, including the 1.6m ColorPainter E-64s and ColorPainter M-64s eco-solvent models.
Onyx Graphics (stand C51) will be offering visitors a preview of its next software release, available for the full range of ONYX solutions including the Thrive wide-format workflow and stand-alone RIP products. This release builds upon version 12.2, a five-time award winner for business solutions, colour management, RIP and print workflow in 2017. The new version will offer a "new colour experience with next-level power and reliability, making print production easy". It also includes a new job costing feature that provides easy-to-understand data across a print service provider's entire site, with job costing for ink, media, printer and labour costs all rolled into one intuitive dashboard. 
Pixartprinting (stand B70a) is appearing at Fespa for the first time. Federico Gonzalez, Pixartprinting marketing and sales director explained, 'On our stand we'll be showcasing a selection of applications, including of course large-format printing on synthetic fabrics, PVC and vinyl, as well as rigid media like aluminium, Foamex and Plexiglas. There will also be tasters of all our other specialities, from small format to packaging to our recently launched merchandising range.' 
Ricoh Europe (stand A50) plans to present its broad portfolio in five distinct areas: flatbed, large format, direct-to-garment, sheet-fed and inkjet printhead technologies. An applications and software studio area, featuring a wide range of print examples, will showcase further possibilities. This year's highlight will be Bianchi Corner, which will simulate a retail outlet
and showcase a host of print applications from catalogues, banners and flags to wall graphics, T-shirts and bags. 
Roland DG (stand B20) will demonstrate a wide range of print-and-cut, UV-LED and dye-sublimation printers. Highlights of the stand will include Roland's latest generation TrueVIS eco-solvent wide-format printer/cutters; SolJet and VersaExpress eco-solvent wide-format printers and CAMM-1 GR series cutters; the VersaUV LEF desktop UV-LED series and VersaUV industrial flatbed and hybrid devices, and the Texart XT-640 as well as a small device zone with desktop printers and cutters, and engraving systems.
Sun Chemical (stand D20) is splitting its stand into four zones to highlight the range of its solutions: graphics, digital textiles, industrial and partnerships & technology.
In graphics, Streamline, Rapide and SunPromo inks will take centre stage. The digital textiles area will be focused around the Sonata and SunTex ranges. The industrial section will feature a variety of products including SunMotion for LED displays, and SunHytek, heat and humidity resistant inks. The partnerships & technology zone will showcase joint development projects by SunJet, the global inkjet brand of Sun Chemical.
Trotec (stand B28) will this year be highlighting its fully automated SP laser cutting system. Designed for soft signage cutting applications such as banners, flags or light boxes, the system has a maximum roll width of 3210mm. The contactless tool-free process enables accurate cutting, with no fraying when processing fabrics, and even elastic material may be cut without distortion. 
Alongside the SP series, Trotec will also showcase the Speedy flexx series of flatbed laser machines which feature both CO2 and fibre laser sources. These can be activated without manual change of the laser source, lens or focus, allowing almost any material to be marked or engraved.
Ultima Displays (stand C60) will be showcasing its range of Vector LED lightboxes, including a first showing of a backlit 30mm design. Each unit is powered by either backlit LED or edge-lit LED plug-and-play lights, finished with a printed graphic that pushes into the perimeter of the frame. Also on display will be Ultima's redeveloped Formulate range, which can be used for a wide range of applications, since it consists of freestanding banners and backwalls, to complete stands and hanging structures. The range uses a 30mm tubular system that is double sided with no visible joints. 
Zünd (stand K30) will be demonstrating four cutting systems configured for different applications. A G3 3XL1600 will display textile finishing – designed for businesses specialising in soft signage and those looking to diversify into different markets. The team will also be showing high quality routing and polishing on a G3 L2500, fitted with the RM-L 3.6kW router module. The third machine will be a S3 L1200, fitted with a robotic arm to show its speed and accuracy in automatically picking cut parts off the machine bed. The fourth Zünd system, a S3 M1600, will be on display at Canon's stand in hall 10, showcasing high-speed cutting of both roll and rigid media.