DGI dye-sub press lands in Lincoln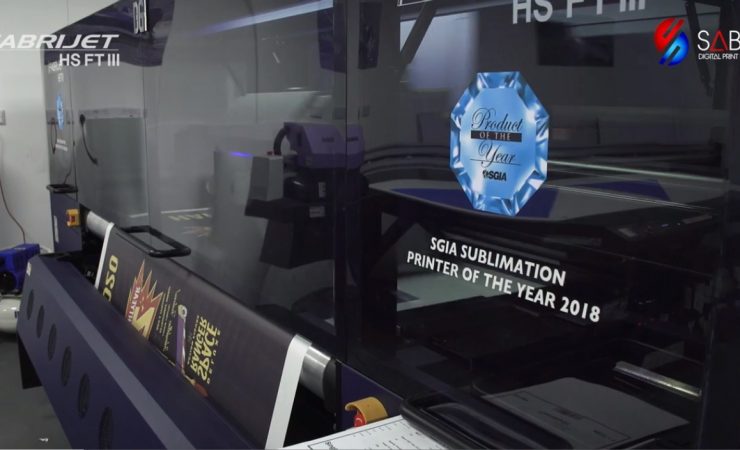 The press is being used to personalise items for global brands including Disney, Warner Brothers and Premier League football clubs
YPP Group has invested in an HSFTIII wide-format, high-speed, dye-sublimation printer from DGI.
The press, purchased through DGI partner Sabur, was installed at the Lincolnshire printer's production facility three months ago. It has a width of 1.85m, prints with a resolution of 600 x 1200dpi and is available in either four or six colour versions. 
YPP managing director Stuart Maclaren first saw the HSFTIII during its UK launch at Sign & Digital 2019 and was impressed by the speed the machine could work at, without compromising on quality.
The press was subsequently installed on a two-month demonstration basis, such was Sabur's confidence in the machine.
'We know the build and print quality of the DGI HSFT III and knew that when it went in it wouldn't be coming out,' explained digital development director Aaron Burton.