Enfocus Connects with Cloudprinter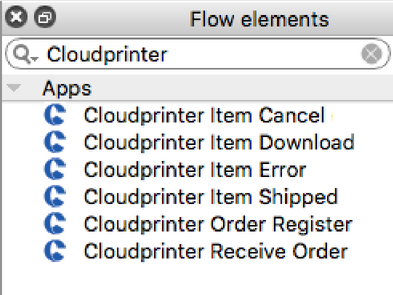 Cloudprinter order functions can be integrated into Switch workflows
Belgian workflow software developer Enfocus has released an update to its Connect automation line and an app to link the Cloudprinter print interface to Switch.
Connect 2018 supports both artwork creators and print service providers, enabling the former to create certified PDF for print, including from Microsoft Office documents, and the latter to check PDFs against job specifications, including image resolution, fonts and colours. Page trim and bleed can be adjusted and the software can also prepare documents for large format printing and cutting.
The software is available immediately in personal and site versions and is compatible with Enfocus's pre-flighting tool Pitstop Pro 2018, plus improved web form compatibility for HTML job tickets.
Enfocus has also announced that Cloudprinter has released an app for Switch, the former's configurable workflow automation tool. The Cloudprinter API connects print buyers to a global network of printers and routes job to the nearest and best qualified via an artificial intelligence algorithm. The Cloudprinter app connects and exchanges data between Switch and the Cloudprinter.com production API to simplify and speed integration between the printer's production facility and the Cloud-based portal.
Specific functions that are supported include managing order receipt and confirmation, managing download and validation of PDFs for production, sending shipping and tracking status and passing on information about delays caused by production errors.
Martijn Eier, CEO and co-founder of Cloudprinter.com explained, 'Print buyers connect to the Cloudprinter.com Print API to seamlessly integrate their e-commerce, ERP, DAM or web-to-print applications while print service providers connect their print production facility using the Cloudprinter.com Production API. By making the Cloudprinter app for Enfocus Switch available, we're providing a cost effective and smart interface to innovative print service providers, and at the same time increase their level of automation to make their print production even more efficient and cost effective.'