Milan show to highlight the potential of industrial print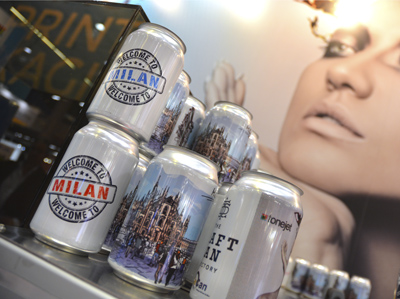 InPrint Italy 2018 will welcome visitors from 20-22 November
InPrint Italy 2018, which will welcome visitors at the MiCo – Milano Congressi from 20-22 November, is to showcase the full scope of industrial printing technology, providing a focus on the important part it plays in many markets. 
Originally industrial print was defined as the application of print to manufactured products such as packaging, and in functional roles such as control panels on consumer products, dashboards on automotive products and avionics instrumentation.
It is now a key manufacturing sub-process vital to major industry sectors, including textiles – the largest market by value after packaging, plus décor applications that include floor coverings and decorative laminates. Printed glass and ceramics are further core markets for industrial print, together with functional electronics applications like printed circuit boards and transistors. 
Overall, the industrial printing market is reckoned to be worth around US$100 billion annually – and is growing fast.
Latest technologies
InPrint Italy offers a great opportunity to learn more about the latest technologies for meeting the varied challenges of these widely differing market sectors. More than 100 companies will be taking part, offering solutions and equipment for functional, decorative and packaging printing applications.
Alongside established systems like flexo and screen-printing, exhibitors will also be presenting products reflecting significant developments in the increasingly important fields of digital and inkjet. 
And visitors to the show can also join three days of conferences and exhibitor presentations, many of them aimed at linking innovations in industrial printing technology with potential market applications. 
Register now for free entry
To register for free entry to InPrint Italy go to www.inprintitaly.com. The website also features the latest list of companies taking part and much more show information.
This article is an advertorial; the featured company created the wording and paid for its placement. It has been edited by Whitmar Publications to ensure that it meets our standards.