IFS binds IPS together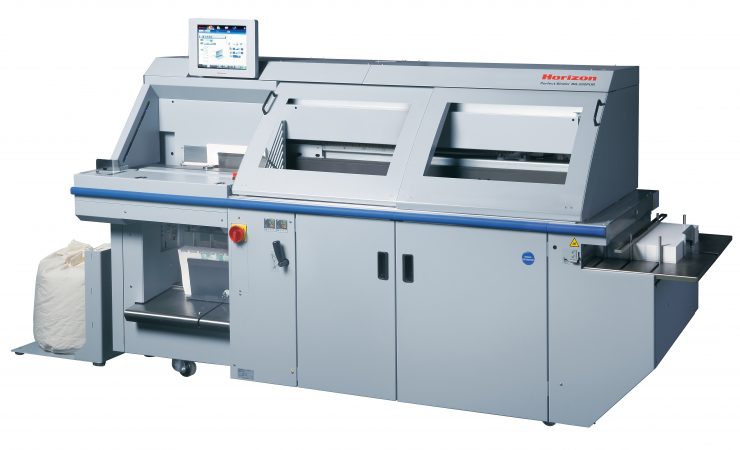 IPS' new Horizon equipment will finish work produced on two HP Indigo presses
Guernsey-based IPS Printed has invested in a Horizon BQ280 single-clamp perfect binder and a Horizon HT-30 three blade trimmer from Intelligent Finishing Systems.
The commercial printing company, which produces work on two HP Indigo presses, wanted a system that could provide a more streamlined workflow and opted for Horizon after seeing the equipment in action at Horizon's showroom in Hamburg.
The binder, which has replaced an older model the company bought five years ago, provides variable book production at up to 500 cycles per hour and has been designed specifically to work with products printed digitally. It comes with inline verification, a touchscreen and has an extended spine length of 385mm.
'We liked its robustness and the fact it scores inline which makes for faster production. It is also quick to start up and shut down which save lots of time,' said joint managing director Rob Plampton.
'Being able to produce different sized books with variable run lengths quickly and easily enables us to be more responsive. We are also looking at launching some new business ventures in the autumn. The perfect binder gives us the confidence to do that knowing we can easily handle the anticipated workload. Our staff are very confident and happy to run it. We think it should pay for itself in a year.'
The dual purchase follows hot on the heels of the announcement that Horizon will be taking part in the Think Smart Factory 2019 in Japan.
Developed in response to the Internet of Things, the event will showcase solutions that focus on fast, efficient and cost effective production, including Horizon's range of finishing solutions.
The Think Smart Factory will run from 11-13 November at Miyako Messe, Kyoto.