Swanline pushes plastic out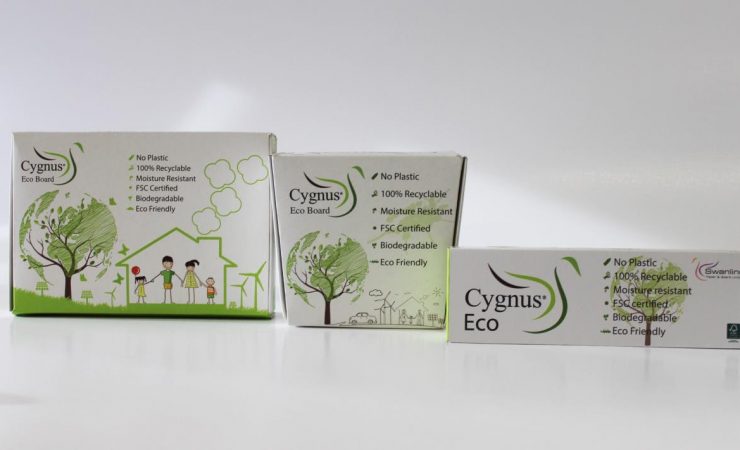 Swanline launched Cygnus Eco Board and Cygnus Excellent Board in 2018
Swanline Paper and Board has committed to removing all plastic substrates from its product portfolio by January 2020. The Staffordshire based company, part of Swanline Group, launched two new ranges in 2018 as part of this pledge.
Cygnus Eco Board and Cygnus Excellent Board are both 100% fibre-based, FSC certified, compostable, recyclable and biodegradable.
'Going plastic-free is the obvious next step for us,' said managing director Ross Griffin. 'We are committed to offering our customers solutions that have high performance in terms of durability and longevity, yet are cost neutral in many instances. Packaging and point-of-sale materials are some of the largest contributors to the single-use plastic issue and we are dedicated to offering alternatives that are made from sustainable sources.'
Swanline Group has seven constructional designers and has already developed 25 designs where Cygnus Eco Board can replace single-use plastics.  Applications range from e-commerce packaging, fruit punnets and picnic boxes to clip strips, mop trays, bollard covers and ice buckets.
'Our offering to our customers goes beyond simply being a paper and board merchant,' finished Mr Griffin. 'We want to use the skills and experience we have across the Group, to work with our customers to develop solutions for which the Cygnus Eco and Excellent boards can be used.'