Clear ink enhances Mimaki UCJV300 Series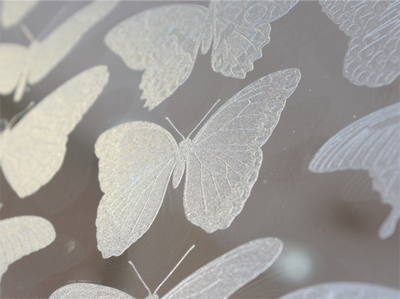 The new clear ink can be used to create gloss, matte or textured finishes
Mimaki has released LUS-170 clear ink for its UCJV300 series of printers. The ink brings new design possibilities for displays by adding gloss, matte or textured finishes.
'With the availability of this clear ink for the UCJV300 series, we have employed our Mimaki Clear Control (MCC) technology for the first time in a roll-to-roll printer,' commented Ronald van den Broek, general manager sales EMEA. 'This feature shortens the time needed for ink curing to prevent dust from sticking, ensuring smoother, cleaner clear effects, such as matte or glossy finish. We believe this new ink opens up more possibilities for users and enhances the versatility of our award-winning UCJV300 series even further.'
The UCJV300 series delivers increased versatility via layered print technology, including newly developed four-layer and five-layer capabilities.
To simplify the process of creating clear effects, Mimaki also offers the Artista UV Texture Library, which users can access when they install RasterLink6Plus RIP software on a UCJV300 printer. The Artista library contains 129 texture swatches for use in Adobe Illustrator to add a wider choice of visual effects.