UK debut of Imprint-MIS v18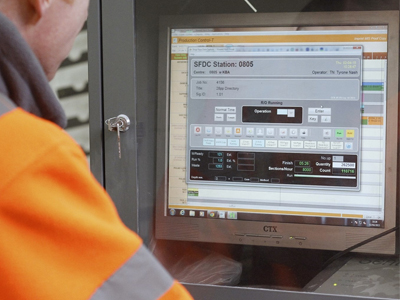 The v18 imprint desktop is a customisable window that each user logs into when using the system
The Chelmsford-based MIS specialist will demonstrate its software package at The Print Show using live links with equipment from Apex and IFS stands.
At the show, the v18 system (which includes Imprint's eXpert estimating, job bag create, accurate cost monitoring product control, job management, stock control, purchase order processing, and invoicing systems) will be interfaced to Horizon bindery equipment on the IFS stand and a Ryobi printing press on the Apex Digital Graphics stand. Live links will show the integration of messaging from both the pressroom and the finishing department. 
The demonstrations will show the make-ready time for a job, running speed of equipment during job creation, as well as the effects of production on a real-time scheduling package running on the system. Information delivered to the Imprint system will update the costing system, and allow comparison between the actual cost of production versus the estimated amount.
'Visitors can get a genuine feel of how quickly the Imprint product can react to real-time information,' predicts Wayne Beckett, Imprint-MIS sales director.