Mimaki extends in the round printing to UJF MkIIs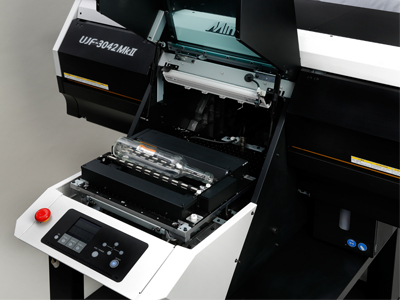 The Kebab uses rotary rollers to printing directly onto cylindrical objects with diameters from 10 mm to 110 mm
Now available for the new MkII family of UJF compact UV flatbed printers, Mimaki's Kebab option makes it possible to print onto a wide range of cylindrical objects.
The Mimaki UJF-3042MkII is compatible with the Kebab MkII model, while the MkII L model is needed for the UJF-6042MkII and the UJF-7151 plus printers.
'Our customers have been very creative in their use of the Kebab option,' said Mike Horsten, general manager of marketing at Mimaki EMEA. 'Cosmetics bottles are a good example. With the many different regulatory requirements from country to country, short runs of cosmetics bottles are becoming more common.
'The Kebab option makes it very affordable to produce one-off direct-print labelling,' he added.