Taylor Bloxham sets up DM division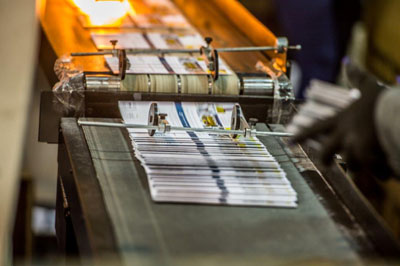 The new division will be known as Mailbox and will specialise in a range of direct mail services
Taylor Bloxham Group has concluded a "year of growth and investment" by creating a new division dedicated specifically to direct mail.
The move comes in response to rising demand and follows the company's expansion earlier this year to a new 16,000sq ft site in Leicester for its FastAnt direct mail, ecommerce and fulfilment operation.
The new division will be known as Mailbox and will specialise in a range of direct mail services including high speed multi-insertion, kit collation and data management services. FastAnt will focus on areas such as storage, fulfilment and ecommerce.
'We have invested in new premises and equipment in 2017 which has enabled us to become more productive and offer a more cost effective service,' commented Robert Lockwood, CEO. 'The expansion to an additional site has allowed us to double capacity and as a result, our direct mail division has gone from strength to strength. It made sense to set up a new brand to specialise in this key area of marketing.'
As part of the move, the company has invested in an additional Xerox reel-fed laser printer and has enclosing machines that are able to insert more than eight items into an envelope to meet complex requirements. The new division will be led by Dave Wright.
'Despite the growth in email marketing over the past decade, direct mail is still a popular and powerful way of marketing to prospective customers,' explained Mr Wright. 'Many of our clients choose to use a combination of the two to reinforce their communications.'