Nicki Kay appointed managing director of Zünd UK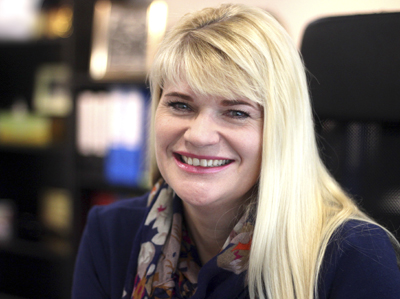 Nicki Kay, managing director, Zünd UK
Zünd Systemtechnik has boosted its global operations with the appointment of Nicki Kay as managing director for Zünd UK.
Ms Kay's previous roles include managing director at a UK manufacturer and distributor of electro-mechanical components, where she was instrumental in growing the company into a global multi-channel business.
In her new role she will be tasked with delivering further growth in the packaging, sign and graphics, textiles, leather and composite manufacturing industries, and will also work towards the development of new and untapped markets. 
Ms Kay will be replacing Stuart Cole, who stepped down from the role earlier this year due to ill health.
'I am delighted to take the helm at such a prestigious company,' Ms Kay commented. 'My initial focus will be the successful integration of the company's global ERP and CRM systems to bolster customer service.' 
Tim Taylor, founder and commercial director, added, 'Nicki has a collaborative style and a people-engaging approach to general management and business leadership that will maximise both the financial performance of the company and the potential of our employees. We are delighted she has chosen to join Zünd UK.'