Latest Xeikon DFE increases automation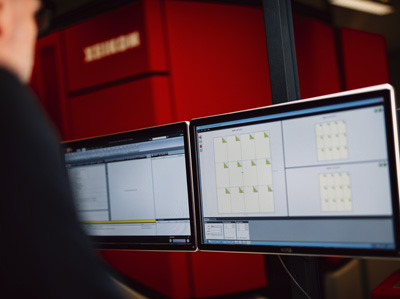 X-800 6.0 is designed to improve automation
Xeikon has announced the newest version of its X-800 digital front-end (DFE). The X-800 6.0 is designed to improve automation so as to reduce job preparation time and maximise productivity.
The new DFE can be used with all Xeikon press models, from the 8000 and 9000 series for the graphic arts markets, to Panther UV inkjet presses, the PX3000 and PX2000, to the 3000 series and the Cheetah series for labels.
'We are constantly innovating our press portfolio and our software solutions that support them, so our customers can maximise their production possibilities,' commented Filip Weymans, vice president, marketing. 'The Xeikon X-800 6.0 DFE will allow all our customers to add value no matter their speciality area. From label and packaging converters to operations with high-volume data throughput requirements, the latest version will help them streamline their workflow, reduce job preparation time for even the most complex work and become more responsive and efficient.' 
The new version is focused on enhancing operational capabilities, such as automated imposition. Mr Weymans explained, 'Streamlining this process can easily help operations save hundreds of prepress and job preparation hours per year. This alone delivers a clear and measurable value.'
The company has also launched a new initiative called "Workflow Challenge" where customers can request an online review to demonstrate the possible business gains for individual operations.
'With our Workflow Challenge, a much more direct comparison can be made, helping define specific goals that will achieve tangible results. We will highlight how job automation reduces job preparation, enables variable data management and supports web to print with laser die cutting,' Mr Weymans concluded.