Imprint focuses on sustainability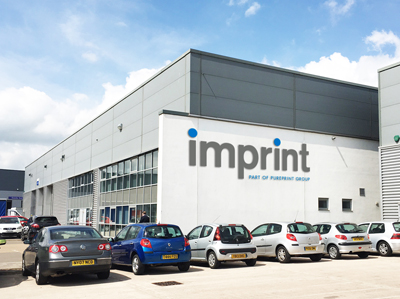 Imprint has become a member of Sedex
Pureprint Group has recently undertaken Forest Stewardship Council (FSC) certification for its large format print division Imprint.
FSC chain of custody certification verifies that at each stage of the manufacturing process products are handled correctly from forest to shelf, protecting against logging, forest degradation and deforestation in certified areas.
To add to this Imprint has also become a member of Sedex, the ethical supplier register that enables businesses to share information and map risk. This allows 50,000 members over 150 countries to manage and share their ethical and social performance and build trust with their suppliers, helping to protect people, the environment and business.
Dave Bullivant, managing director commented, 'As part of Pureprint Group, who lead the way in environmentally conscious and sustainable printing, we are on a journey to make the large format part of our business mirror our parent company. Our customers have similar goals and concerns to the Pureprint core customer and environmental responsibility is high on their agenda. We are striving to meet these customer needs and make the large format part of the business as sustainable and ethical as is possible.'