Web to print book give away at Ipex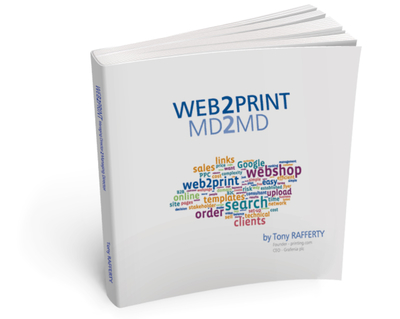 A new book focussed on helping printers to get the most out of web to print is to be given away to visitors of the W3P stand at Ipex. 
Written by managing director, Tony Rafferty, the book entitled 'Web2Print MD2MD' explores the agenda of the print managing director wanting to make the most of web to print and the online opportunity in general.
It addresses the key difference between selling printing versus web to print, highlighting the key steps of the process. It also looks at some of the myths of B2C selling, showing it to be a broader market than the consumer nametag suggests and easily accessible to the printer.
The book also includes an extensive Google survey highlighting the prominence of local printers in certain Google searches and the increasing use of web shops by the printing community at large. The survey compares Google results from August 2013 and January 2014 pointing towards an increase in online activity.
Mr Rafferty said, 'Selling web to print is different from selling print, I wanted to set out some of the things that we've learnt from Printing.com through to W3P.'