First Landa lands in Israel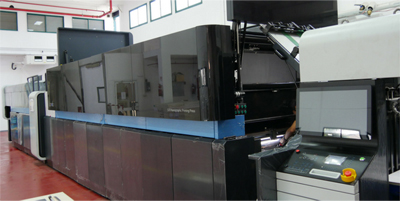 Graphica Bezalel has installed the world's first Landa S10 Nano­graphic printing press
Israeli folding carton packag­ing and label converter Graphica Bezalel has installed a Landa S10 Nano­graphic printing press at its site in Rehovot. 
The company, based some 20km south of Tel Aviv, is Landa's first beta site.
Landa CEO Yishai Amir enthused, 'We have begun delivering our game-chang­ing technology to the market. Printing will never be the same again!'
The next beta sites to take delivery of the sheetfed digi­tal press are Imagine! in the US, scheduled for November, and Edelmann in Germany, due in December.