One Package to rule them all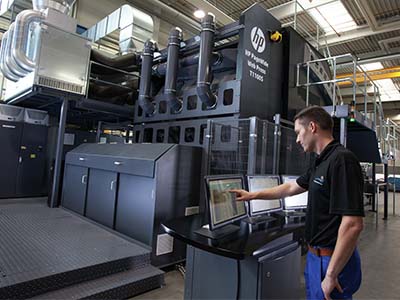 HP's One Package complements its PageWide digital presses for corrugated

HP has introduced a new workflow software suite to complement its  corrugated digital presses. Called One Package, it can drive HP's PageWide C500 press for post-print and PageWide T1190 model for pre-print.
The workflow software includes a range of HP software tools, including PrintOS and HP colour management technology, to streamline submission and preparation of orders, allowing converters to offer digital value-added options such as solutions for brand consumer engagement and piracy protection using variable data, imagery and unique ID serialisation. The suite also supports a range of industry third-party workflow solutions, including web-to-print, artwork preparation, pre-press and  MIS.
'HP is revolutionising corrugated printing with digital flexibility, offering high-volume productivity, food-safe inks, and now a sophisticated and integrated workflow solution to drive corrugated jobs from order to fulfilment,' said Eric Wiesner, general manager, PageWide Industrial division.