Whitmar Publications acquires oZZle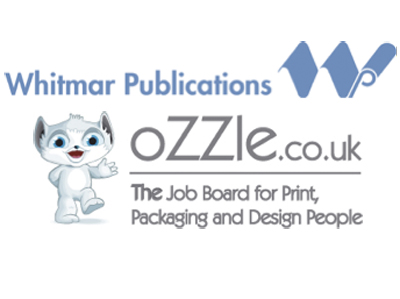 oZZle will continue to act as a standalone site and will link directly with Whitmar's sites
The online print, packaging and design job board oZZle has been acquired by Whitmar Publications. The specialist job portal is part of the publisher's future strategy to offer a complete service to the industries it serves and will be linked directly to its own websites.
Launched in 2005 by George and Heidi Whitelock, oZZle was the UK's first job board specifically dedicated to serving the print and packaging industry. It has been extremely successful in connecting people with the right job opportunities, whilst at the same time enabling recruiters to find skilled candidates. Heidi Whitelock said, 'Due to the very sad loss of George recently, Whitmar is the right new home for oZZle and I am very much looking forward to seeing them taking it further.'
Lindsey Pearson, managing director of Whitmar Publications, commented, 'oZZle has an excellent reputation in the market for its unique CV matching service and it is a perfect fit with the Whitmar titles, enabling us to offer the latest technology to match the right people with the right jobs.'
Ahead of Whitmar's 30th anniversary in 2019, the company will also be launching new websites this autumn, and while oZZle will continue to act as a standalone site, it will also link directly with the FlexoTech, Digital Printer and Digital Labels & Packaging websites.