New Watkiss bookletmaker offers wider range of applications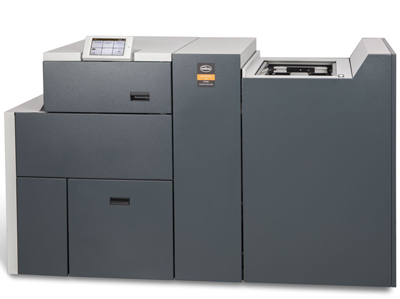 The PSQ160-WH is available immediately and will be on stand at The Print Show 
Watkiss Automation has announced a new hand-feed bookletmaker in the PowerSquare range, the PSQ160-WH.
Designed for short run work for flexible applications in a wide range of media sizes including long sheets, the bookletmaker was produced in response to growing demand for A4 landscape and other large format booklets. 
Paul Attew, sales director at Watkiss explained, 'The hand-feed PSQ160-WH is a very practical solution for low volume digital printed jobs, where ease of set-up and flexible media sizes are important, and where you can be confident that book quality is never compromised.'
The "all-in-one" bookletmaker has a small footprint as it includes face trimming and square spine forming integral to the machine. The fully automatic setup has a user-friendly interface, includes pre-set standard sizes and the ability to store custom job sizes. 
It produces SquareBack books that lie flat, stack easily and allow printing on the spine. The system uses in-process spine forming and automatic adjustment for book thickness, with auto folder mode, to optimise performance quality on thin and thick booklets.
Input sizes range from 200 x 200mm to 370 x 620mm, with stock weights from 60 to 400gsm. Finished booklet sizes can range from 120 x 78mm to 370 x 305mm, encompassing popular booklet applications such as A4 landscape, 12 x 12 inches, DL size (99 x 210mm) and CD booklets, which can all be completed in a single pass.   
The PSQ160-WH is available immediately and will be on show for the first time at The Print Show at the NEC in September.